DIY Macrame Bottle Vases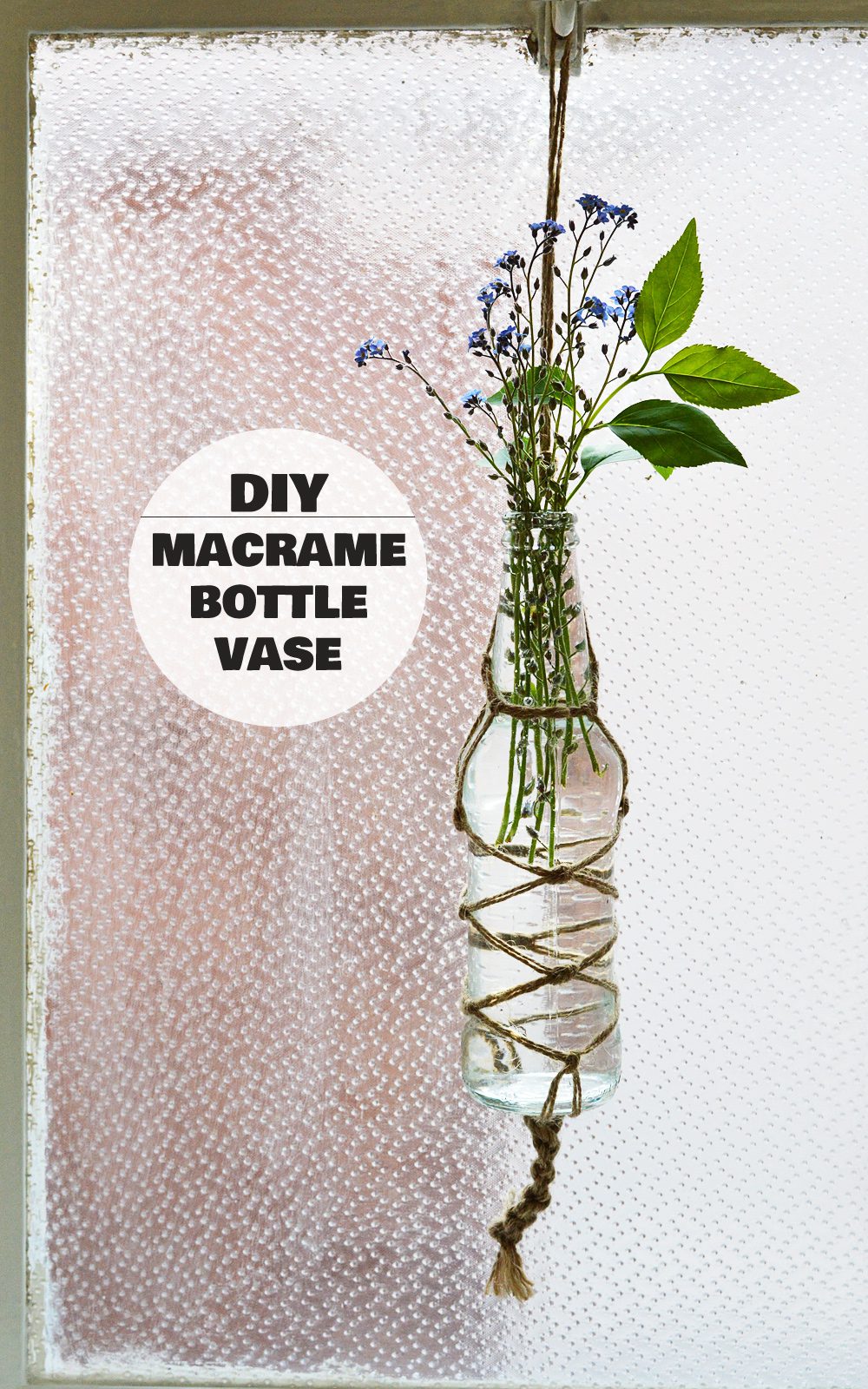 Disclosure: This DIY was made in collaboration with Space Station. 
Feeling knotty?
Macrame is such a quick way to wrap and hang pretty much anything you can think of. (Seriously. People have done it to shoes.) Plant hangers is just the start of it. For a quick and summer-loving DIY I've put together this tutorial to make macrame wrapped bottle vases.
It's the perfect upcycled touch to a summer garden party. Hanging or not, you choose!
Materials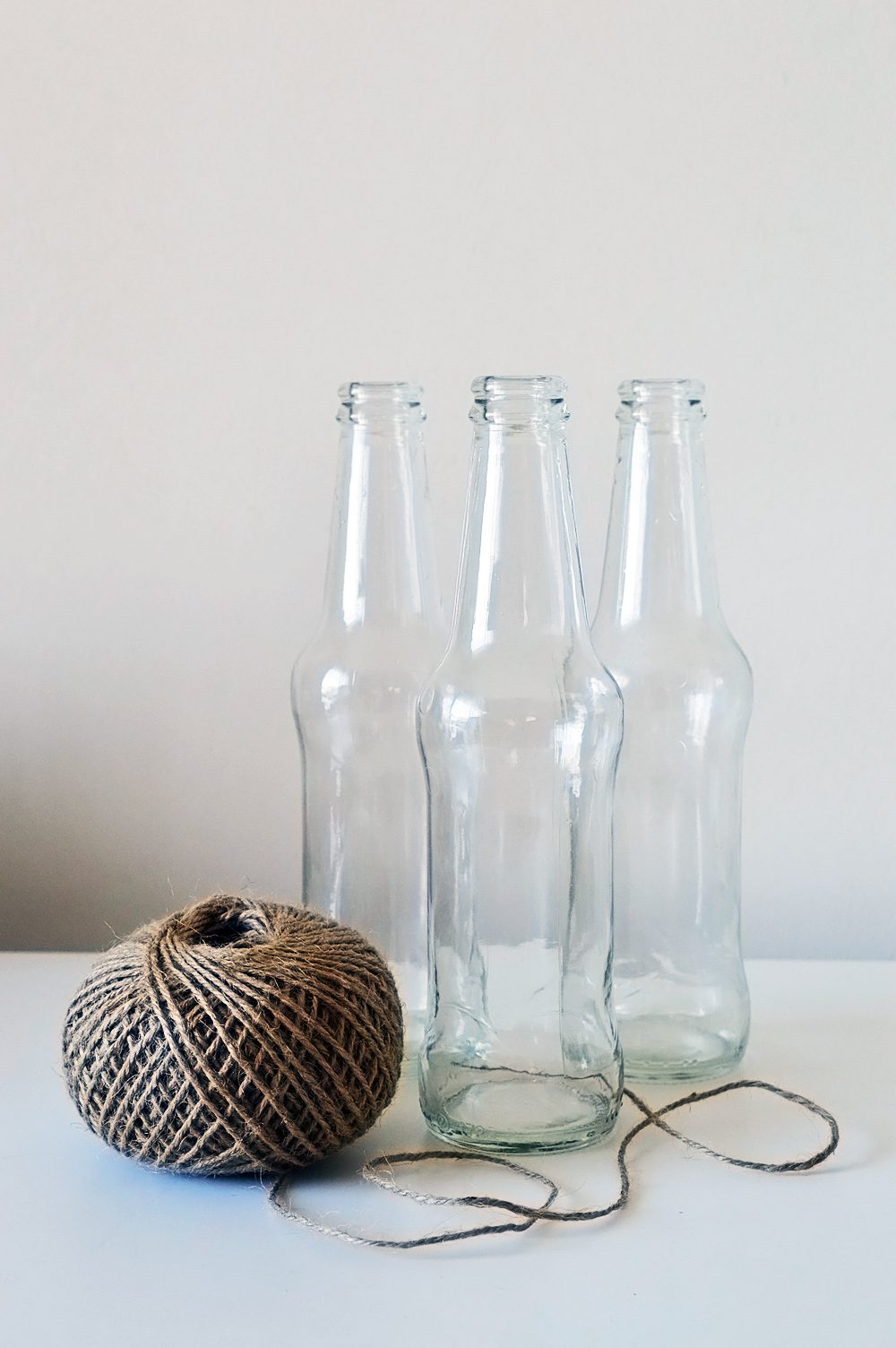 Clean and dry bottles, labels removed (I love these J2O bottles!)
Jute or twine; at least four 1.25 metre long pieces per bottle
and a bit more to create the handle and base
Scissors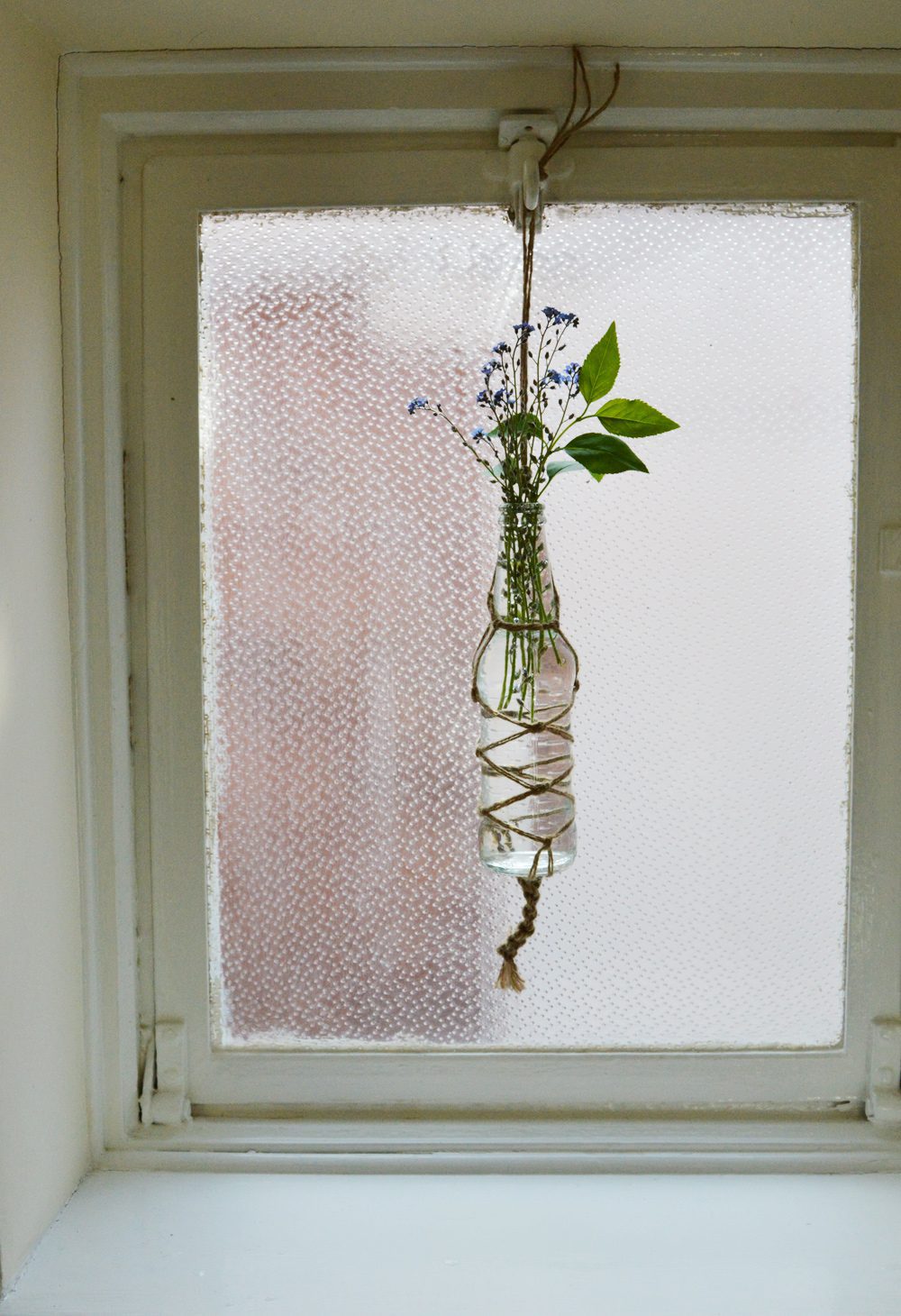 Putting it all together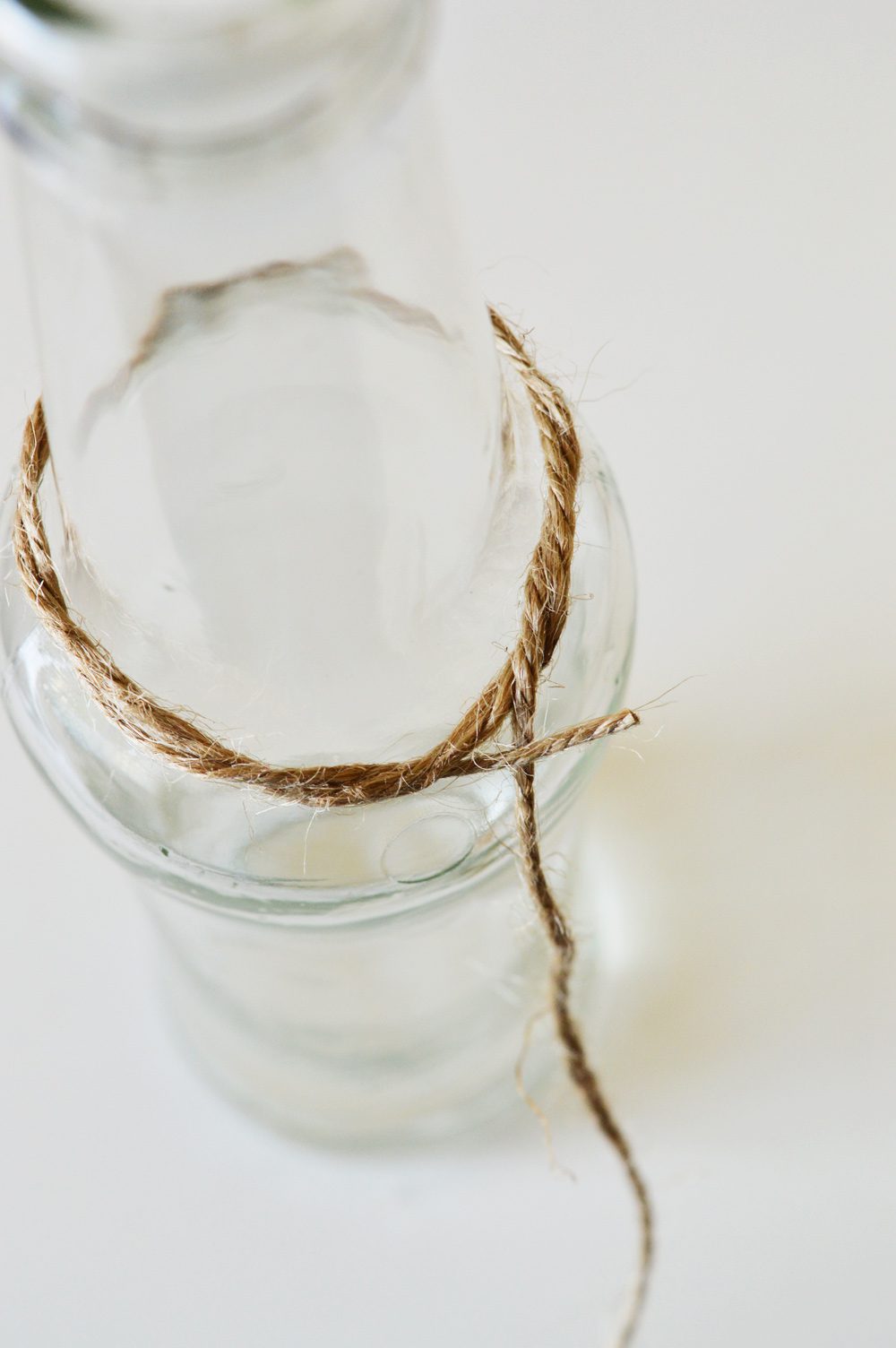 Base: Start with an arm's length of twine. Loop around the neck of the bottle and weave the ends around to create a sturdy base.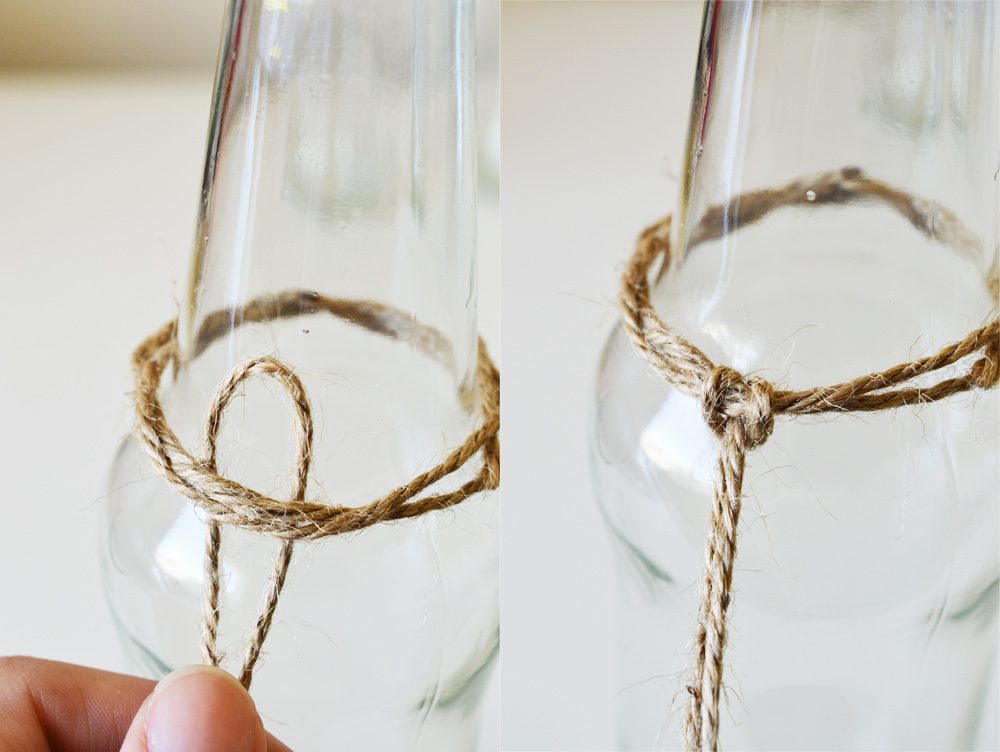 Fold one 1.25m long piece of twine in half, and insert the middle point behind the base. Pull the ends through the loop and tighten.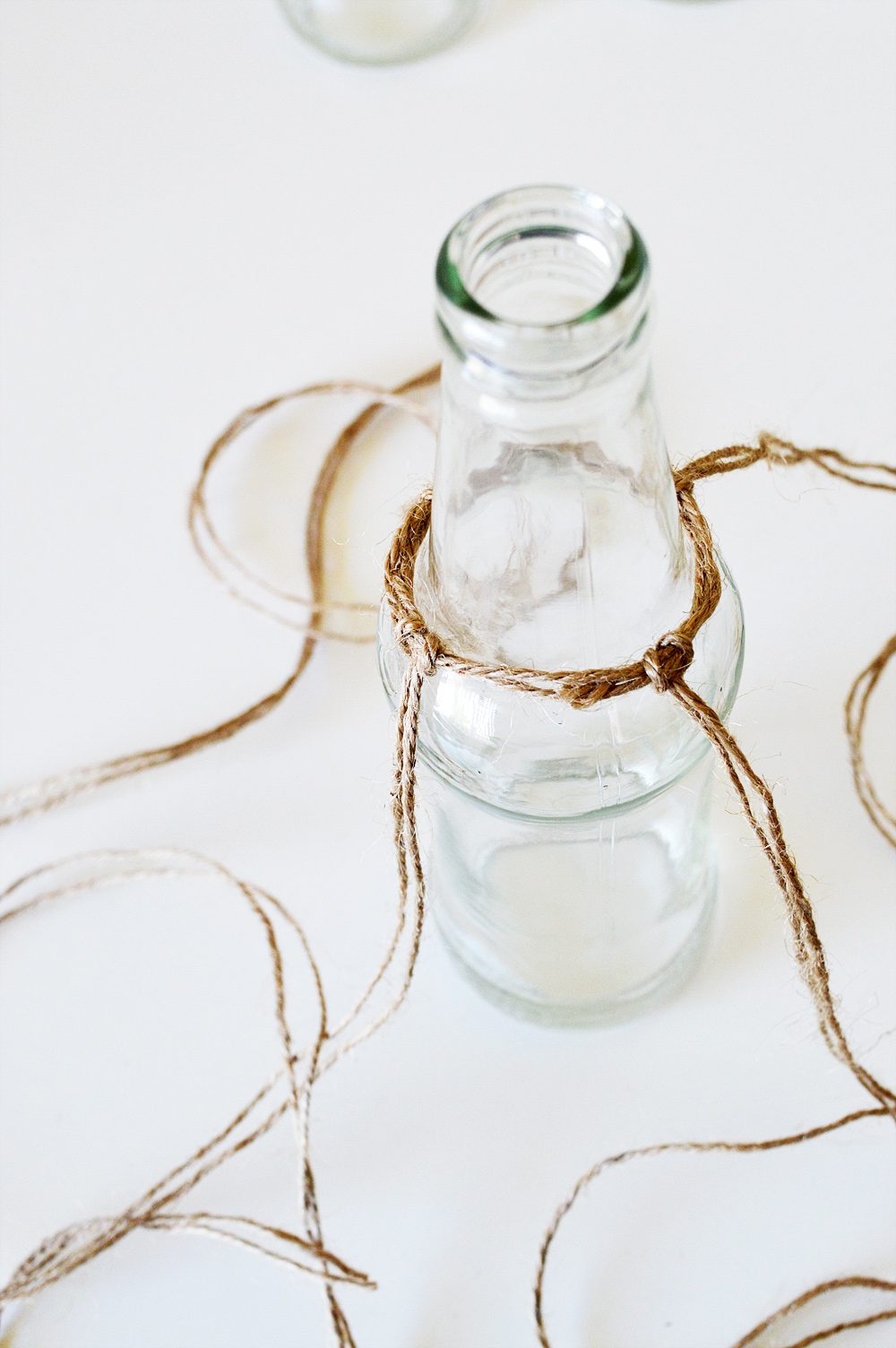 Repeat until you have at least four evenly spaced pairs as shown.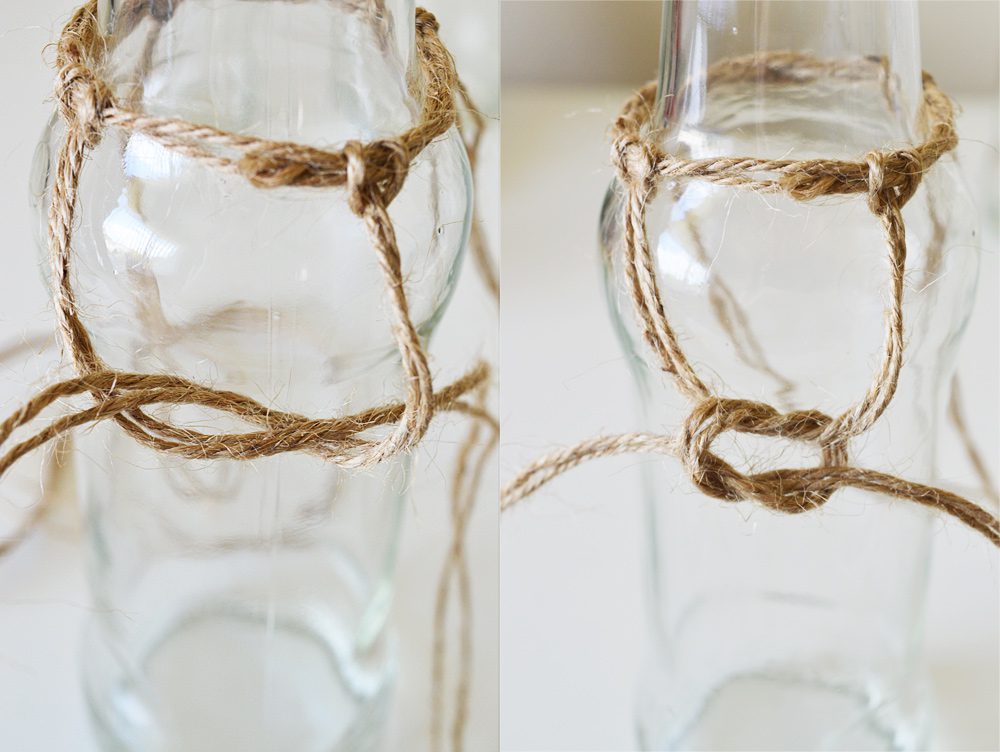 Square knot: Using two pairs, knot as shown. The right-hand side should loop under and over on the first knot, then over and under on the second knot. This makes a 'square' knot that will lay flat and keep its tension.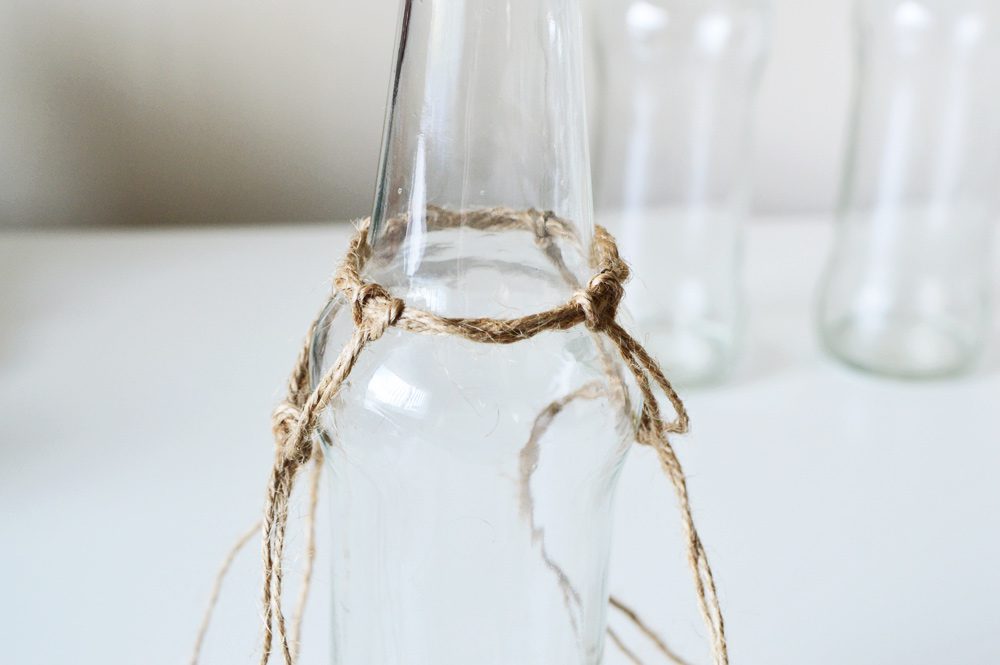 Repeat the knot on the other side.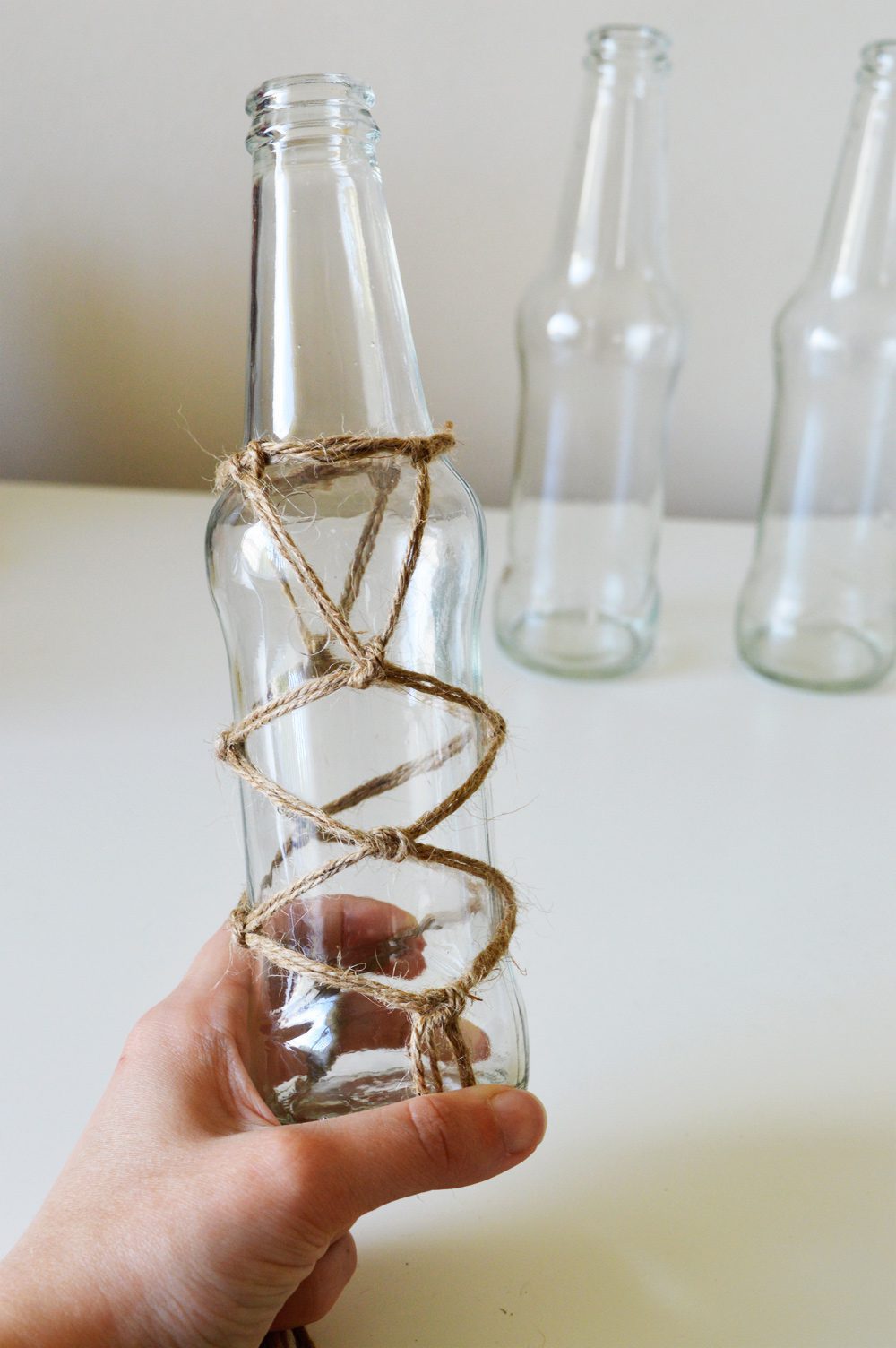 Keep alternating pairs as you go along. Pull the work down to see the design as you work. Experiment with spacing to get a net you prefer.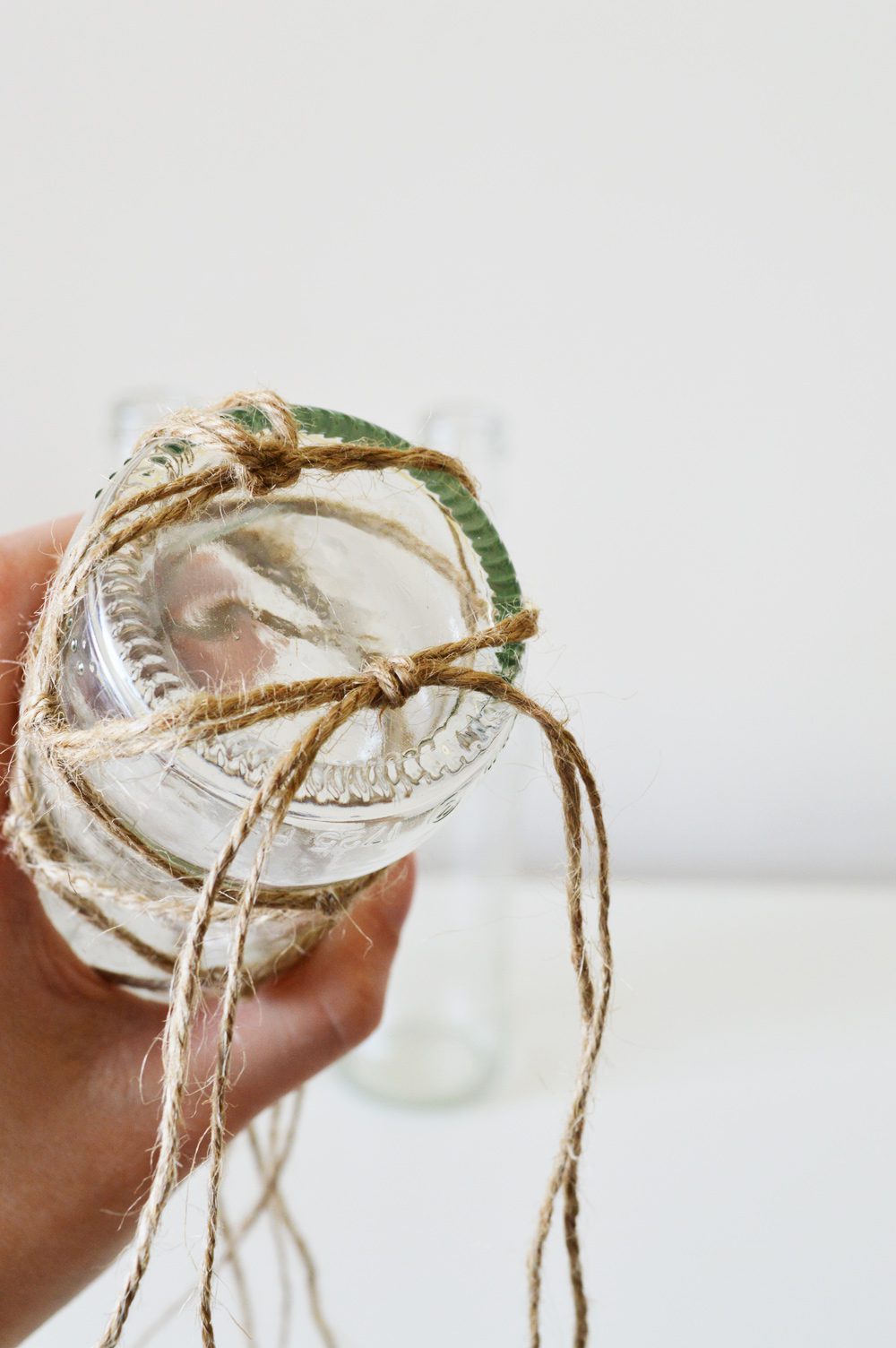 Bottom fringe: Secure the macrame to the bottom of the bottle with a couple more square knots as shown. Make sure the twine is tied tightly and won't easily push aside.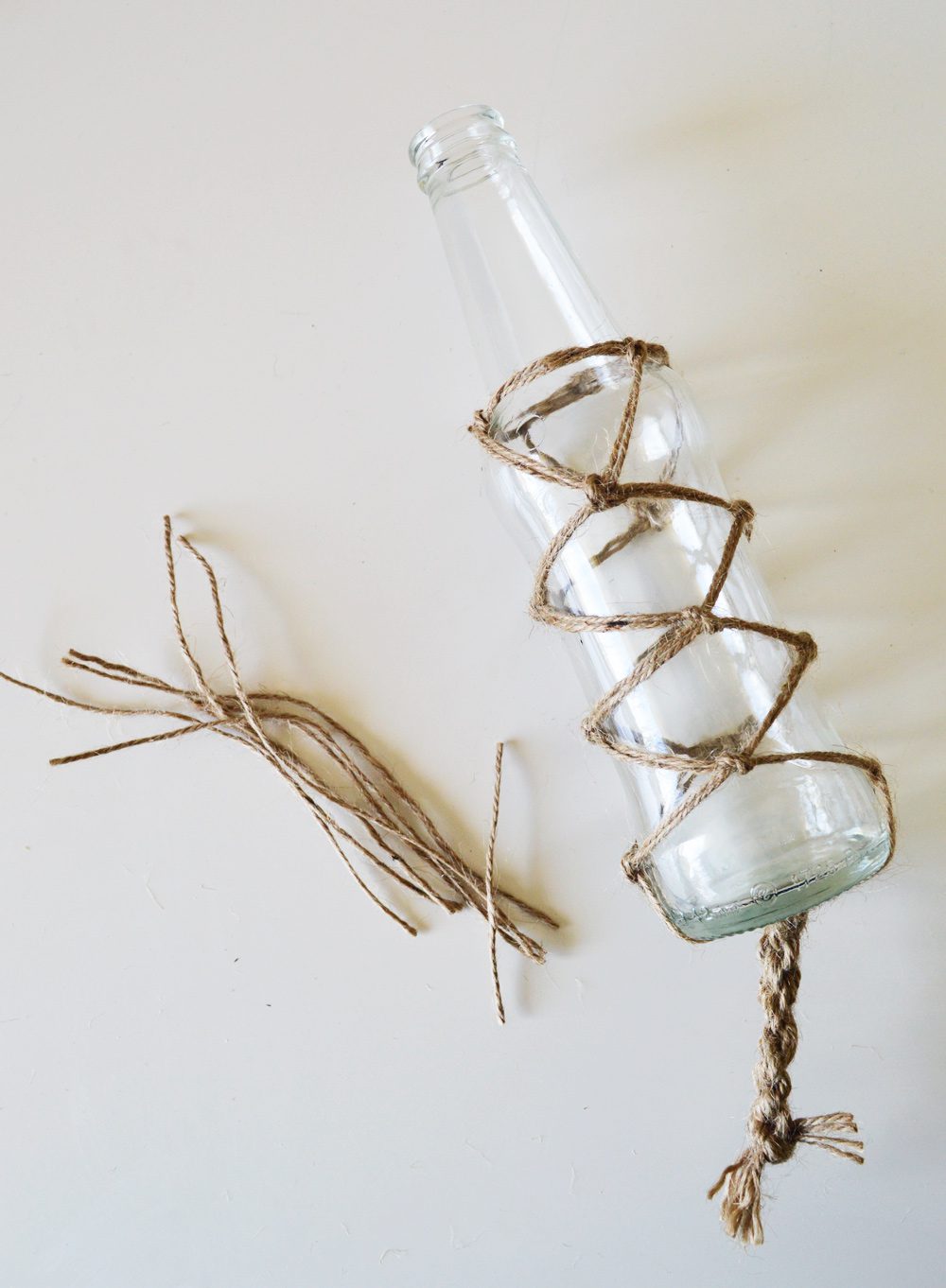 Knot the ends using square knot, this time without any space between knots. Tie off and trim the ends.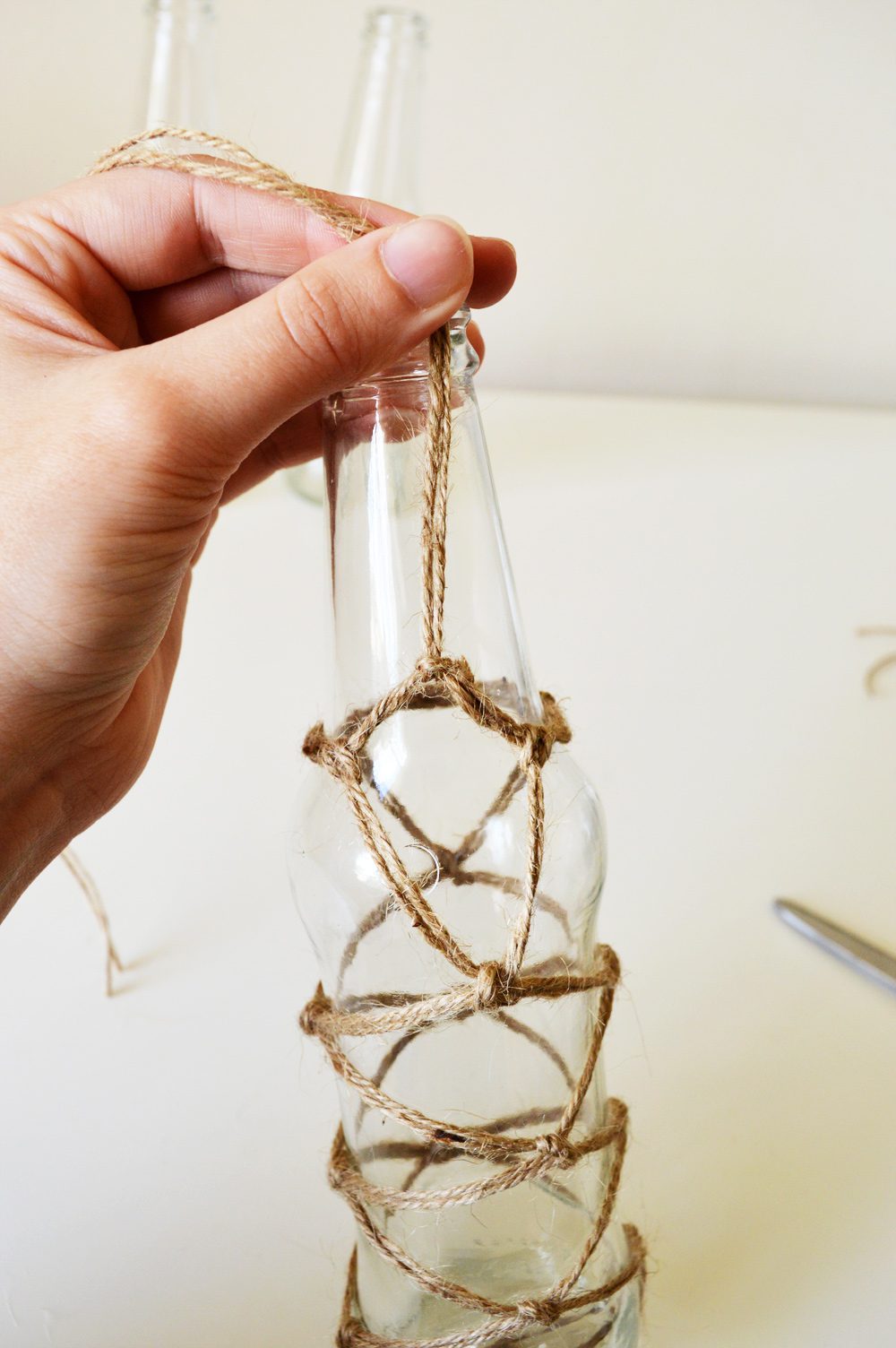 To hang: Use a couple 60+ cm lengths of twine to add handles. Loop over the base on opposite sides of the bottle.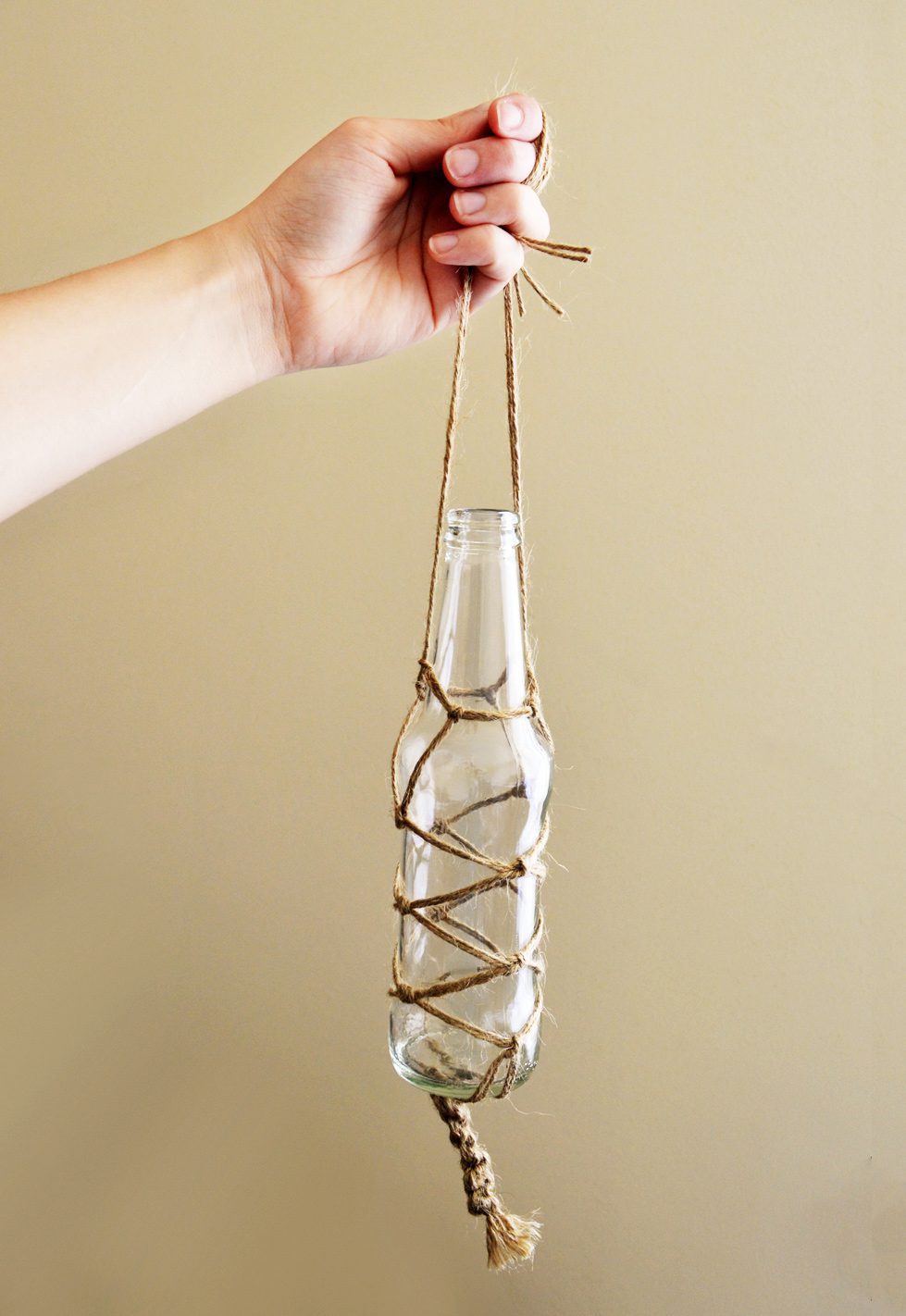 Tie the handles together at the top and hang as desired! Perfect for a floral display in the garden.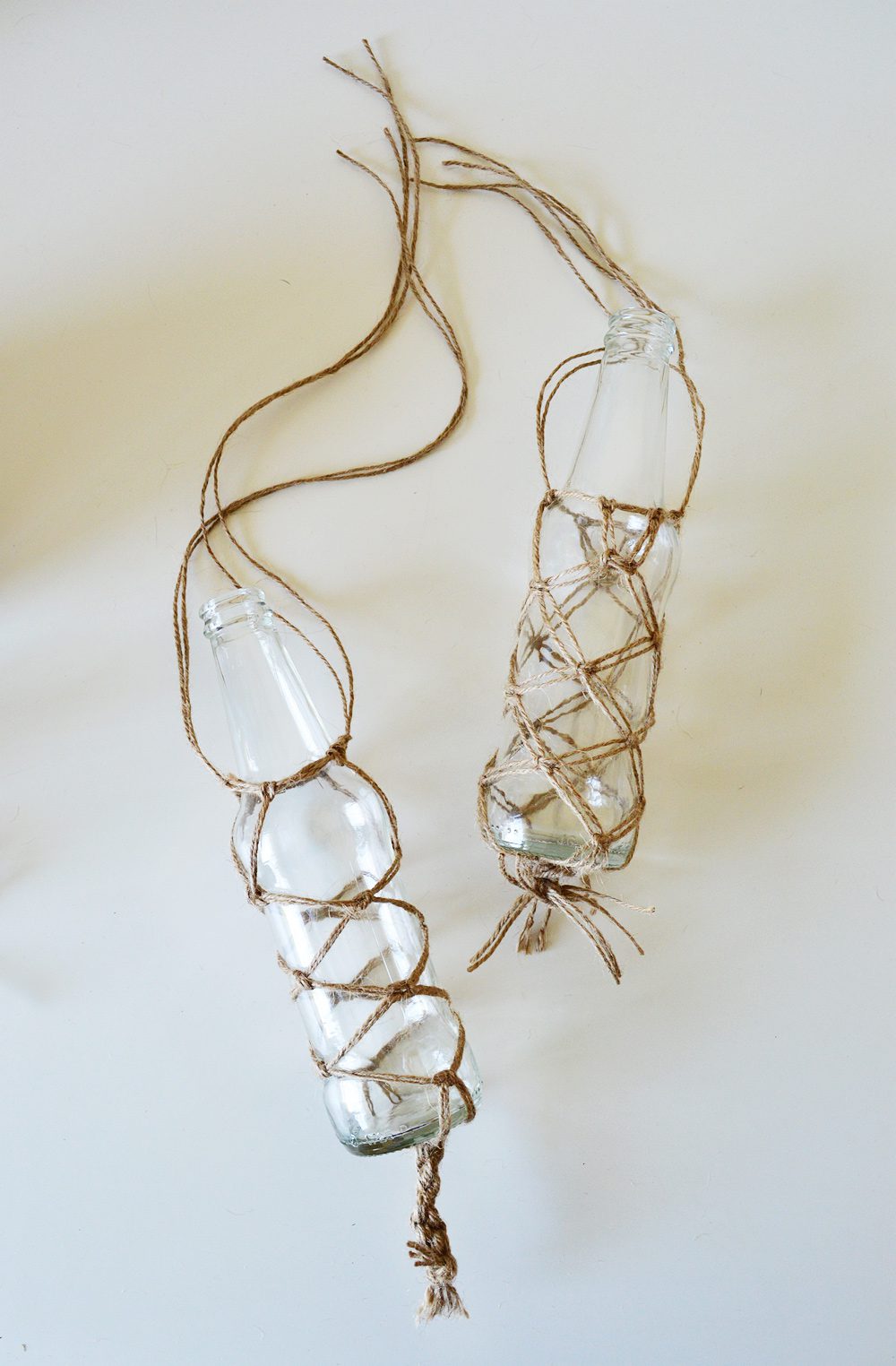 A simple alternative (above right) is to knot the twine like I did in my macrame bag fringe tutorial: loop the outer threads around the middle ones.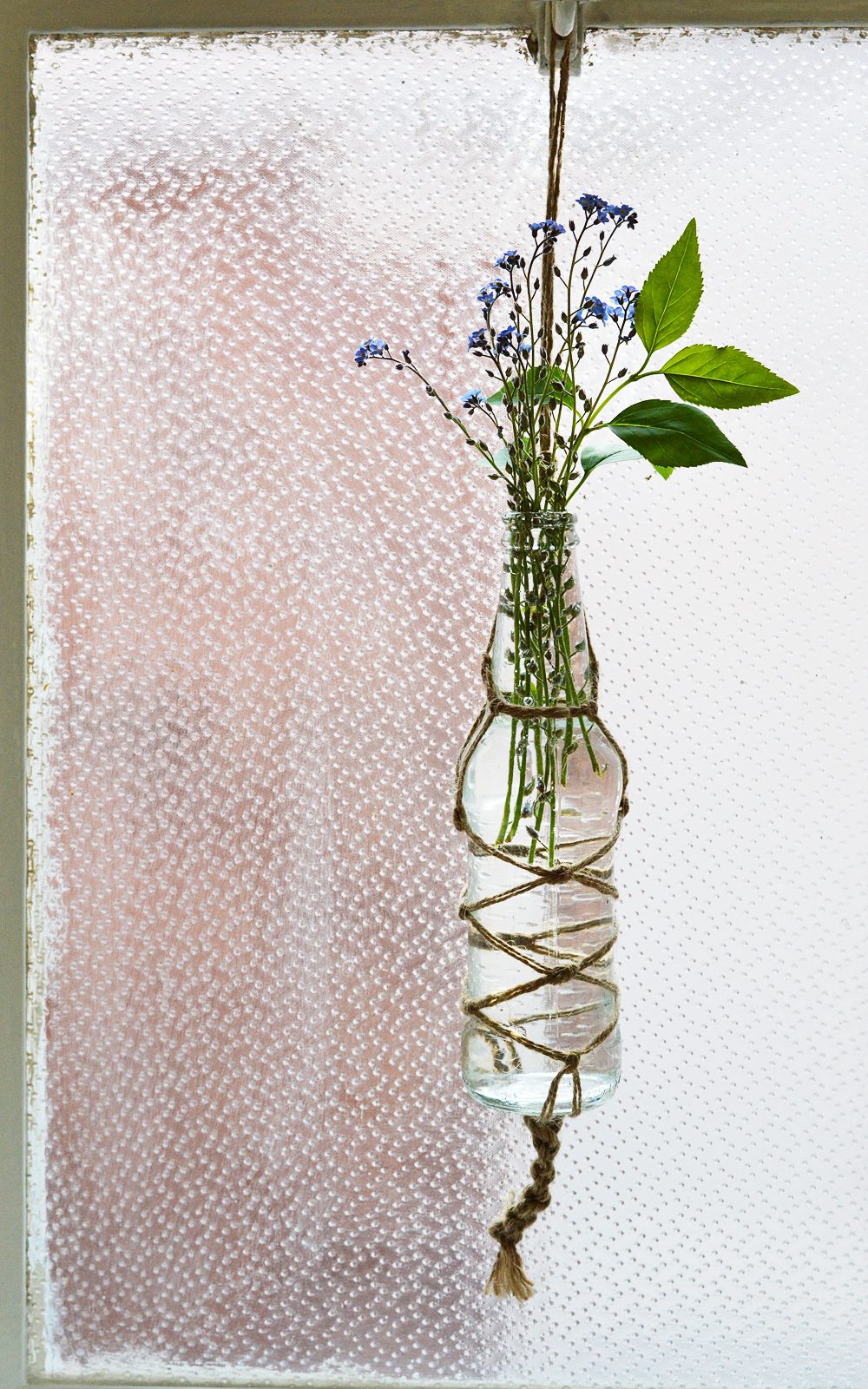 ---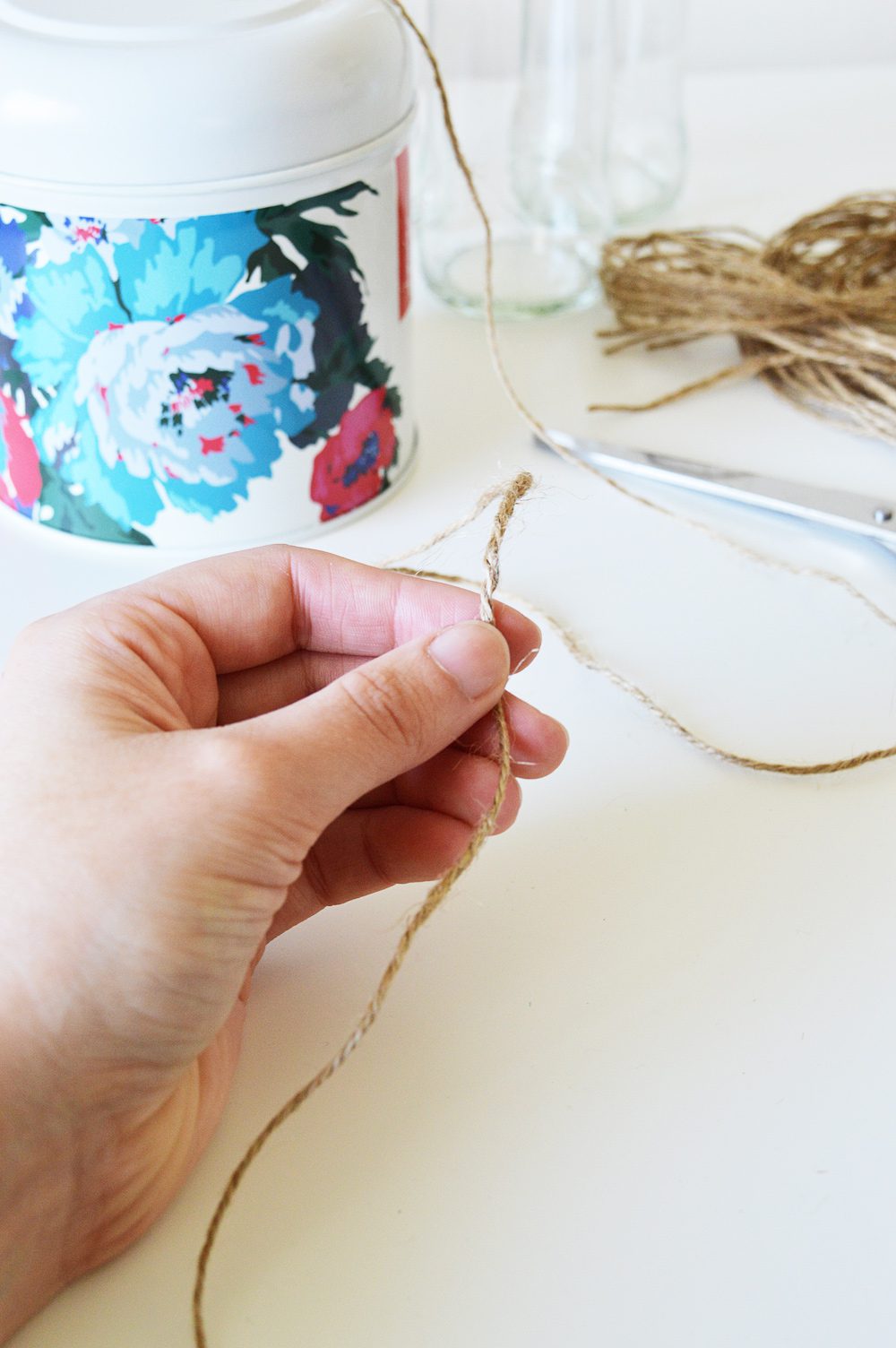 Rustic and weathered, I love how well twine sits with so many types of decor. All I'm missing is the New England beach house!
What have you been making lately?
Lots of crafty love,


Love DIYs? Subscribe via Bloglovin' to get it when it's fresh